Amazing Grace was donated Cisco WiFi equipment that needed to be installed – we got it up and running with a few hours of labor. The trouble was that to expand the system, they had to buy more Cisco equipment at the full price of about $500 per extra access point. We helped them sell the equipment – and with the funds, they were able to expand the network using a more reasonable priced Ubiquity UniFi equipment, and at the end of the switch, they had money left over for future expansion.
The challenge for the school is that many students will be using the WiFi system at the same time – the two-story construction of the school would easily saturate non-enterprise grade equipment. Thankfully the UniFi system is a fair value – with advanced access points under $100.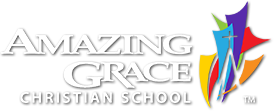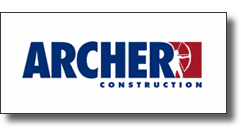 Archer Construction – Database
.
Archer Construction wanted to upgrade from their classic way of tracking their work orders over paper – so we built them a Microsoft Access database. With this new database they can track all of their work orders from one application, track work order information, send out receipts, and run custom reports among various other functions. The best part about the Microsoft Access database is they can be tailored to fit Archer Construction's needs, and if they need anything we can implement it into their custom database.
Archer Construction – PBX
.
Archer construction had outgrown their Lucent PBX – we transitioned them to a new Asterisk PBX and SIP – the primary benefit of SIP-based systems is that multiple vendors compete so that no one manufacturer can dictate pricing and service. We used a more expensive hardware based echo-canceling system that ensures almost perfect call quality when connecting to cell phones and other poor connections.
Bear Arms – Website Upgrade & Management
.
Bear Arms had a website previously built by an independent developer, and after he retired, the team at Johnson CN took over. Since, we have made significant improvements to the website with many more to come.
We were able to cut down on the website's load time to only a few seconds on the store page, whereas before it would take minutes to load. This was achieved by caching the store data on the server, and only reloading it if changes are made.
We also added a field on the checkout page to securely capture the CVV of credit cards for online ordering, whereas in the past, Bear Arms would have to call their customers each time an order came through online to get the CVV to confirm the order.
Finally, while recovering a missing field for one of their products we discovered that some of their product data had been deleted, we then recovered over 28,000 lines of data saving countless hours of data re-entry while also adding in safeguards to prevent similar data deletion in the future.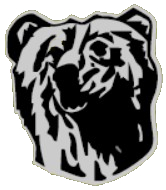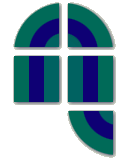 Northwest Linings – Solid State Upgrade
.
Northwest Linings needed faster computers – by swapping out the older drives and cloning the drives onto new memory-based Solid State Drives, their workstations went from booting in four minutes to less than one, while Microsoft Word went from more than thirty seconds to load fully, to loading in just a few seconds. Upgrading the servers made the database for the accounting computer return results in less than half the time, and the best news is that the upgrade is transparent – no reinstalling software or operating systems is needed.
Our Lady of Guadalupe – Wireless Building to Building Ethernet
.
Our Lady of Guadalupe needed to connect their network between two buildings – the old way of doing that would have been to have a construction company trench between the two buildings, requiring City of Seattle approval and replacing the concrete once the conduit was laid. Using a Wireless Ethernet Bridge from Ubiquity, we were able to connect the two building using about $300 in hardware.