Northwest Linings Solid State Upgrade
Replacing older technology hard drives with memory based drives for a quick upgrade.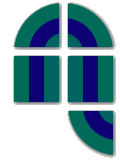 Northwest Linings needed faster computers – by swapping out the older drives and cloning the drives onto new memory-based Solid State Drives, their workstations went from booting in four minutes to less than one, while Microsoft Word went from more than thirty seconds to load fully, to loading in just a few seconds.
Upgrading the servers made the database for the accounting computer return results in less than half the time, and the best news is that the upgrade is transparent – no reinstalling software or operating systems is needed.